Trading Volumes on DEX Hit New Record Reaching $1.6 Billion
This June, the turnover of decentralized exchanges reached its all-time high at around $1.6 billion.
According to Dune Analytics, trading volumes on non-custodial marketplaces have been growing for four consecutive months.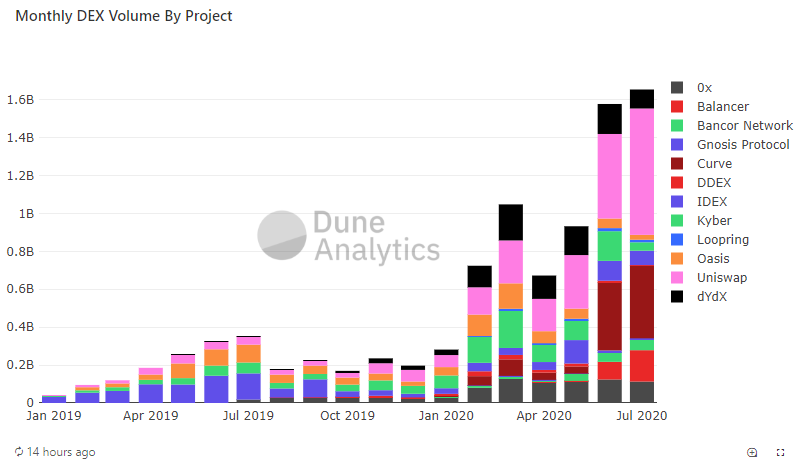 The figure rose by 115% within a single week. Over the past 24 hours, the DEX trading volume has been hovering at around $135.5 million.

The rating prepared by Bitwise shows that Bitcoin (BTC) daily volume from spot markets on the top ten centralized exchanges amounted to $869 million as of July 22.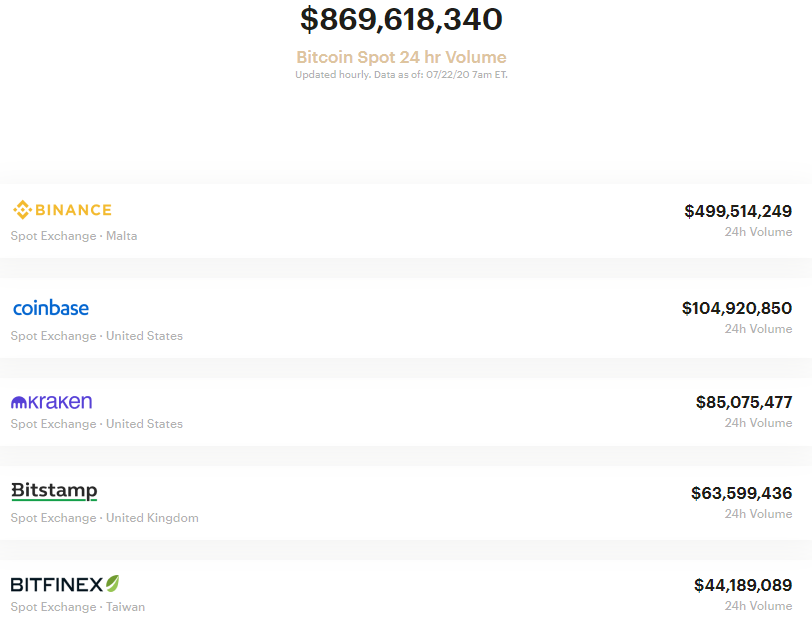 Source: bitcointradevolume
Among the decentralized exchanges, Uniswap leads by a wide margin. The daily trading volume on that platform amounted to $61.5 million.
The turnover of the relatively new Balancer platform increased by 72%—from $93 million to $160 million, in June.
Follow us on Twitter and Facebook and join our Telegram channel to know what's up with crypto and why it's important.
Found a typo? Highlight text and press CTRL+ENTER
Subscribe to our Newsletter

<