Scam of the Decade: the Story of a Doctor of Law Who Organized the OneCoin Ponzi Scheme and Vanished With Billions of Euros
Many OneCoin investors still believe they are taking part in the global financial revolution. Despite a slew of arrests and serious allegations mounted against the organizers of the scheme, they continue to invest, oblivious to any criticism. What started as just another Ponzi scheme has eventually evolved into the largest scam of the decade and a semblance of a religious cult that exists independently of the founder who disappeared without a trace back in 2017.
OneCoin was heralded as the "Bitcoin killer" that would very soon make investors fabulously rich and bring down the unfair world order. These lofty promises were never fulfilled and investors around the world lost billions of euros.
Where did the investor money go? Did OneCoin actually have influential godfathers in the post-Soviet space? All these questions could be answered by Dr. Ruja Ignatova, the founder of the scheme.
Before her disappearance, Ignatova warned Gilbert Armenta, one of her accountants, about the danger posed by influential Russians.
"You have to be fucking careful. What these Russian guys can do you can not imagine. […] Do not use emails. Face to face or in encrypted form. Nothing else is safe. Just believe me. Please. I can get everything that I want within 24 hours. And if I can they can too," she said in a palpably scared voice.
ForkLog delved into the intricacies of this Ponzi scheme, which has already gone down in history. Not for its revolutionary nature of course but rather for the impudence of execution and the extent of the damage inflicted.
Doctor Ignatova and the Birth of OneCoin
Ruja Ignatova was the founder and the public face of the OneCoin project. She was invariably introduced as a talented businesswoman, a lady genius, and one of the richest women in Europe speaking several languages ​​and boasting degrees from the universities of Oxford and Konstanz (the latter at least is true).
After the USSR collapsed, the Ignatov family moved from Bulgaria to a small town in southern Germany. At school, the future "crypto-Queen" was remembered as very smart but arrogant. Teachers recalled her possessing a "phenomenal personality" but emphasized that she had no friends.
In the 2000s, she worked for a McKinsey consulting company. Today it's hard to say at which point Ignatova went rogue but this could happen as early as 2009. At that time she and her father acquired the Walthofener Gusswerk metallurgical factory based in a small German town promising employees development and prosperity. The latter considered her a "savior" but when they felt something wasn't right, it was already too late. Ignatova sold the plant, destroyed all potentially incriminating documents and disappeared. A few days later the factory went bankrupt and was closed forever. In the aftermath as late as in 2016 Ignatova got a suspended sentence in Germany and was ordered to pay a fine of 18,000 euros.
She moved back to Sofia in 2012. Before launching OneCoin Ignatova was involved with another Ponzi scheme called BigCoin, where she probably met her future accomplice and possible lover—a Swedish national Sebastian Greenwood. OneCoin can, in fact, be called an improved copy of BigCoin. The damage the latter has incurred is estimated at $50 million.
In this video, Ruja Ignatova speaks at the BigCoin event in Hong Kong in 2014. Later she would say to OneCoin investors that prior to OneCoin's foundation she had never been involved with similar projects before.
The launch of OneCoin took place in August 2014. By 2016 Ruja Ignatova was gathering full stadiums of fans. Eyewitnesses recall that she would always perform in silk dresses, expensive jewelry, and her signature feature—aggressively red lipstick.
One of the largest events took place at the Wembley Arena in London in July 2016.
Dr Ruja speaking at the 2016 London event at Wembley Arena. Here she announces 'a new blockchain' and doubles everyone's coins.

(Introducing her on stage is Sebastian Greenwood, master distributor, arrested in Thailand in 2018 & extradited to the US.) https://t.co/3fbtV6OxyC

— Jamie Bartlett (@JamieJBartlett) October 5, 2019
By that time fake issues of global business publications with Ignatova on the cover were already distributed on the network. For many, she was an iconic figure.
As discussed in episode 4, here are the pictures of Dr Ruja on the 'front cover of Forbes' (actually an ad) & speaking at the Economist conference. Bonus: a video of Tom Jones singing at her birthday party at the V&A in London. https://t.co/tQTYVuj4lD pic.twitter.com/lMiJXjLwdH

— Jamie Bartlett (@JamieJBartlett) October 5, 2019
"We aim at the mass market. We are a Family. We created a world around OneCoin," said the doctor of law.
In the UK, OneCoin webinars were held daily and the hosts would passionately convince the audience that they joined right in time to get rich.
Ruja's brother Konstantin Ignatov was another key figure in OneCoin. In 2019, he was arrested in the United States. He agreed to a deal with the investigation and pleaded guilty to a number of charges, including money laundering. People close to OneCoin's leadership described Konstantine as a bodyguard figure for his sister and claimed he was "not a very smart guy."
Confirmed! Yesterday @innercitypress got hold of Konstantin Ignatov's plea agreement with the US authorities – where he pleaded GUILTY to wire fraud and bank fraud in association with running OneCoin. How will OneCoin promoters respond to this? https://t.co/EPkkj9qDrE

— Jamie Bartlett (@JamieJBartlett) November 13, 2019
According to a large-scale investigation by BBC it turned out that Ignatova was very close to her family. She also has a young daughter who lived in Frankfurt for a while. One of the private detectives believes that the founder of OneCoin, who disappeared without a trace at the end of 2017, is alive and hiding in the heart of Europe, close to her child. Many are convinced that she performed several plastic surgeries that significantly changed her appearance.
For the last 9 months I've been working on one story: looking for Dr Ruja, the missing founder of a multi €billion scam & uncovering the truth about OneCoin. 'The Missing Cryptoqueen' starts TODAY on @BBCSounds. 8 episodes of madness. #cryptoqueen
Listen https://t.co/EJPwHDc5aZ pic.twitter.com/MBrs7WTDPF

— Jamie Bartlett (@JamieJBartlett) September 19, 2019
That being said some former OneCoin managers, including Konstantin, believe that Ignatova fled to Russia where she allegedly was granted protection of some influential person in exchange for money.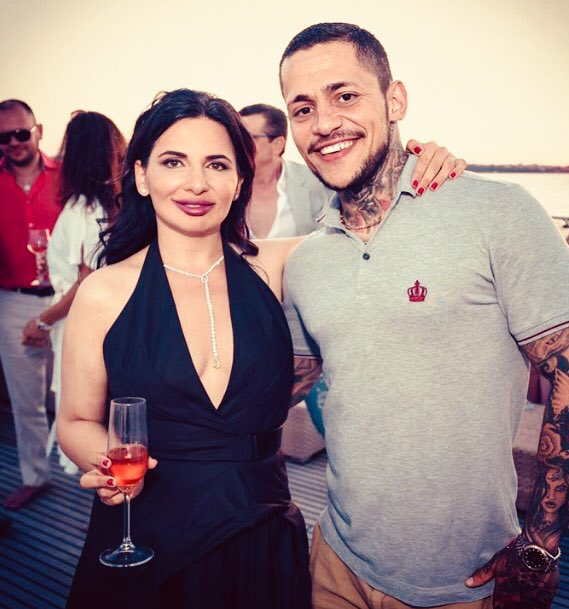 Ruja and Konstantin Ignatov
At the court hearing in the U.S., her brother claimed that during the escape she was meeting with people who spoke Russian. Ignatova's bodyguards later informed him of this but all his attempts to find her after that allegedly were unsuccessful.
The Damages: Geography and Scale
During the first three years, OneCoin has attracted more than 3 million people worldwide. According to the U.S. prosecutors, they invested over $4 billion but BBC suggests the figures may have been way more dramatic.
Igor Alberts, one of the most influential MLM managers in OneLife (a project affiliated with OneCoin, directly involved with the coinsale disguised as "educational packages" purchase), claims that the Ponzi scheme raised over 10 billion euros in China alone and the total amount of damages reaches 15.4 billion euros. In his opinion, Ignatova spirited 7-8 billion euros out of this amount to Russia. Still, he firmly refused to name any names behind OneCoin seriously fearing for his life.
"OneLife is the largest project in the network marketing sector in history. It saw more people becoming millionaires in a year than AmWay in 75 years," said Alberts, who allegedly earned over 100 million euros in his 30 years in MLM. At OneCoin he earned $2 million per month at the peak of hype.
One of the biggest OneCoin promoters was from the Netherlands, making $2 million a month at its peak and he's living in one of the most expensive houses in The Netherlands.
Just the clothes of his wife are insured for $1 million ? pic.twitter.com/hwSzS1Azsd

— Shitcoin Minimalist (@bccponzi) November 15, 2019
In 2017 OneCoin increased its presence in Africa, the Middle East, and India while law enforcement agencies and the media were already investigating the Ponzi scheme in Europe.
In Uganda alone more than 50,000 people invested in the scheme, some of them sold real estate in order to buy more coins. In Uganda country, as well as in Bulgaria, the OneCoin offices are still open. The project continues to deny all allegations.
More than 70,000 residents of the UK also parted with their hard-earned money. Their combined investments exceeded £100 million. The police suspended investigation since the suspects are outside its jurisdiction.
The scheme has also gained popularity in Muslim countries despite the fact that OneCoin's very structure is obviously not halal. One mufti told BBC that he even had to issue a fatwa condemning investment in OneCoin.
In October 2019 over 19% of the traffic on the OneCoin website was coming from British IP addresses (which in fairness could be due to the BBC's grand investigation). They are followed by Vietnam, Russia, Austria, and Germany.
At the same time, Vietnam has shown increased interest in the scheme in recent months. Back in 2017, OneCoin's representatives forged a document that legalized coins in Vietnam, forcing the regulator to issue a rebuttal.
What Is OneLife Actually Selling?
Salesmen or "partners" in the OneLife MLM structure are selling "educational packages" that contain PDF documents with a plagiarized memo for traders. These pdfs are accompanied by OneCoin coins which are supposedly provided for free.
The price of these packages starts at 140 euros. Many investors bought dozens of packages and the most elite offers cost more than 100,000 euros. And according to some claims even more than 200,000.
Investors were promised the launch of the xcoinx exchange where OneCoin could be traded potentially allowing holders to sell coins at a profit. The exchange site has been at the stage of "development" for several years.
This winter, ForkLog published evidence that OneLife representatives discussed the terms of the OneCoin listing with the head of Huobi Russia, Andrei Grachev. After close attention on our part, he began to deny everything.
Attracting new people to the scheme rewarded members with referral bonuses of 10% (60% in fiat, 40% in OneCoin).
The most skilled partners earned millions of euros. To many of them, it never occurred that OneCoin never had any blockchain.
Blockchain That Never Was
In 2016 developer Bjorn Bjercke was offered a job at OneCoin in Bulgaria. He would be provided with an apartment, a car and an annual salary of 250,000 pounds. His task was very straightforward, he had to develop a blockchain.
When Bjercke realized that OneCoin blockchain's development was being considered two years into the launch he immediately refused the offer, despite the lucrative benefits.
My Colleague, Bjorn, exposed the OneCoin fraud They claimed no contact with him, GDPR exposed them. https://t.co/v8E1j8RZ4P

— Paul Brody (@pbrody) June 18, 2018
Bjercke then explained that OneCoin was based on a simple SQL database that simulated a blockchain and the coin was by no means a cryptocurrency. He publicly called the project a scam for which he subsequently received death threats.
"I can't discuss that. It starts to get very very very scary, very very very fast," Bjercke said in an interview with BBC when asked about Ruja's patrons.
Nevertheless, in 2016 Ignatova did introduce a "blockchain", increased the issue to 120 billion coins, and doubled the assets of all holders. Contrary to the laws of supply and demand the "crypto queen" convinced investors that the price of OneCoin, while being set manually, could only rise although it should have fallen 96.5% due to inflation.
That was not the only OneCoin's mechanism that defied common sense. Every ten minutes 500,000 coins are allegedly mined in the OneCoin "network" which makes it 72 million coins per day. With a set price of at least $30 the current coin capitalization exceeds $2 trillion. That exceeds the value of all paper U.S. dollars existing at the end of 2018.
According to Bjercke Ruja probably never expected OneCoin to grow into a billion-dollar scam. He believes she lost control at some point but certain forces kept pressuring her. Eventually "she was so scared in the fall of 2017 that she decided to skip." 
Here's @MrBitcoinNorway – blockchain specialist – talking to top tech expert & broadcaster @IvanOnTech about his own experiences with OneCoin. https://t.co/DPZVCX47q8

— Jamie Bartlett (@JamieJBartlett) October 5, 2019
In one of the emails published by the U.S. law enforcement Ignatova allegedly writes that she "made many mistakes and stupid things in life," and one can hardly be proud of the future of OneCoin.
"The damage is done. I have to somehow live with it. But it is something that really upsets me," she writes.
In correspondence with a colleague she nevertheless discussed the strategy of stealing all the money, followed by putting the blame on someone else.
Dark omens
Some blogs claimed that OneCoin was a Ponzi scheme and coins are not supported by anything as early as 2014, almost immediately after launch. But the viral nature of network marketing easily brushed this weak criticism on fringe resources aside.
Only a year later a Bulgarian regulator warned country residents against investing in projects like OneCoin. The company then began using foreign banks to process investor payments. In the same year, an investigation was published in the Cointelegraph.
In 2016 many European countries echoed Bulgaria's warnings and launched investigations but still did not openly call the project fraud. Only China acted with confidence carrying out actual arrests.
In this 2016 video reporter talks about the OneCoin leaders in China being arrested and the company being banned.
Bitcoin enthusiast Timothy Curry is a prominent critic of OneCoin. He not only explained in detail why the project is a Ponzi scheme but also reached out to individual investors and tried to reason with them.
"I realized that this was the first "cryptocurrency company" in the world, which did not even accept cryptocurrency," he said in an interview to Bitcoin.com in 2016.
He found that OneCoin's team was teeming with representatives of Ponzi schemes that had collapsed in the past: Conligus, Unaico/SiteTalk, BNG International, BigCoin, and others.
Curry proved that OneCoin does not have blockchain and mining. After reading the xcoinx documentation he discovered that it was plagiarized Bitstamp exchange documentation.
Source: Onecoinscam
"It is a complete farce," Curry concluded.
His investigation also revealed that Ruja Ignatova was never on the cover of Financial IT in January 2016, her second fake appearance after the Bulgarian Forbes. The issue with her face on the cover was reprinted separately from the main printing.
OneCoin's representatives also claimed that in 2012 and 2014 Ignatova was awarded the "Businesswoman of the Year, Bulgaria" award, which actually did not even exist.
Bulgarian journalist Nikolai Stoyanov is another unrelenting critic of the project. In 2016 he discovered that Ruja Ignatova purchased property in Sofia worth $20 million.
One of the journalists covering this since the start has been Bulgarian finance specialist @Svrakata. Here is a 2016 article he wrote about some of Dr Ruja's property deals in Sofia – and possible connections to important people via those deals. https://t.co/VSVVKYBICJ

— Jamie Bartlett (@JamieJBartlett) October 5, 2019
Stoyanov traced a chain of companies in various jurisdictions that were somehow connected with Ruja Ignatova and her mother Veska. He found out that OneCoin founder's property previously belonged to influential Bulgarian politicians.
A list of bank accounts of firms associated with OneCoin can be found here.
He found another one of Ignatova's mansions in Sozopol where her yacht Davina is also located. Local residents have not seen her since 2017. They also told BBC reporters that she was probably associated with the mafia.
A photo by Daily Mail
The inevitable justice
After Ruja Ignatova skipped the planned event in Lisbon in October 2017, plunging supporters into shock, law enforcement agencies stepped up their game. In early 2018, a Sofia-based prosecutor, at Germany's request, issued a search warrant for the offices of OneCoin and related companies and confiscated servers, documents, and other evidence.
In November 2018 Sebastian Greenwood, the second most important person in OneCoin, was arrested during FBI special operation in Thailand. He was then extradited to the United States for further trial. Greenwood subsequently disappeared from the public eye. He may have been placed on a federal witness protection program in exchange for information about the powers behind Crypto Queen's throne.
Two months prior OneCoin lawyer Mark Scott was also detained in the United States and charged with laundering $400 million.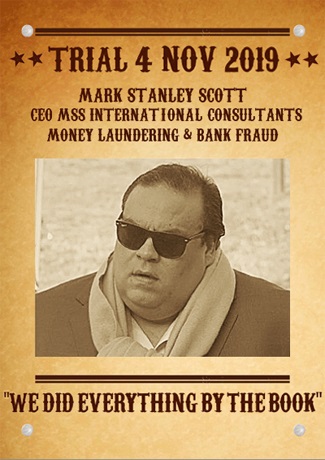 Source: Onecoinscam
Scott's trial began in early November. His defense claimed that he was not aware of the true nature of OneCoin and the absence of a blockchain. He was allegedly convinced of the legitimacy of the project by the involvement of businessman Neil Bush (the son of President Bush Sr.). The latter met with Ruja Ignatova and the two discussed a purchase of an oil field in Africa. Neil Bush himself allegedly received $300,000 for his presence at the meeting.
The New York City Attorney's Office claims that Scott used a portion of laundered funds to purchase a yacht, three mansions, and a Ferrari.
In one of the published emails, Ignatova asks the lawyer to provide storage for 220,000 GBP in cash in London.
OK – #OneCoin trial continues, with Mark Scott's lawyer cross examining Special Agent about Ruja Ignatova's and Gilbert Armenta's emails (which Gilbert said don't use, as it's "discoverable"). Stories https://t.co/EGstOL9QiZ & https://t.co/pSvCYVPsCc below, thread pic.twitter.com/zY7VeQ8Yp5

— Inner City Press (@innercitypress) November 15, 2019
In another letter that Mark Scott received back in 2016, the American TD Bank denies any partnership with OneCoin and demands to immediately stop using its brand in order to popularize the scheme. At the same time, the bank blocked accounts of Gilbert Armenta, the OneCoin accountant.
This, according to the investigation, casts a shadow of doubt on Scott's entire line of defense.
4/4 Funny, if not hilarious, fact

The TD Bank letter was forwarded to defendant Mark Scott (accused of Money Laundering of #OneCoin #scam proceeds and Bank Fraud) via email:

«Hello Mark,

Happy New Year!»

You don't make this up! pic.twitter.com/n4Zdfto36H

— OneCoin Insider (@OneCoinInsider) November 11, 2019
Konstantin Ignatov, who cooperated with the investigation, also testified against Scott. 
All three are facing decades in prison just like Ruja herself. She was accused of a number of serious crimes in absentia.
#OneCoin #scam Court Documents

US Attorneys New York

Ruja Ignatova

Konstantin Ignatov

Mark S. Scott

Class Action Grablis v OneCoin Ltd et all

https://t.co/mZqIu5OPY4 pic.twitter.com/ngu0ey9uWR

— OneCoin Insider (@OneCoinInsider) October 5, 2019
For a list of regulatory prohibitions and warnings regarding OneCoin follow this link.
Scam of the decade
Despite the media hype surrounding OneCoin, the scheme continues to operate in Africa and some Asian and European countries. Its popularity is no longer based on the identity of Ruja Ignatova but rather on the polished MLM mechanisms and sheer human greed.
To truly understand the phenomenon of Bitcoin one must be knowledgeable in the field of cryptography, finance, economics, and even politics. Every year more and more people learn about Bitcoin but this rate is insufficient to prevent the advent of scammers exploiting ignorance and lack of critical thinking.
OneCoin's investors lost money, real estate and even friends who they convinced to join the scheme. Many had health problems due to nervous breakdowns or death threats for public criticism of the project.
Did Ruja Ignatova plan to surpass the world's greatest scammers of the century from the start? Is she alive? Are her powerful allies really based in Russia? Answers to these questions are yet to be found but the most important thing now is to make the history of OneCoin and its catastrophic consequences known to the public.
Every such story is a lesson for the future albeit a very painful one. Careless investors have once again been shown that free cheese is usually found in a mousetrap. And the scammers learned that a month started on the Maldives may very well end in prison. For life without the right of appeal.
Whether the game was worth the candle is up to each side to decide.
By Nick Schteringard
Follow us on Twitter and Facebook and join our Telegram channel to know what's up with crypto and why it's important.
Found a typo? Highlight text and press CTRL+ENTER
Subscribe to our Newsletter

<