Another Pyramid That Could: Cashbery, Crypto, and the Legacy of a Post-Soviet Scam Legend
There are important lessons that go by with seemingly minuscule effects. The legendary MMM, a pyramid scheme orchestrated by Sergei Mavrodi in the 1990s, is one of them.
The post-Soviet countries of the period were somewhat of a Wild West. The opportunities were huge, but not everybody was in a position to seize them. Those who could have gained money and power, while others lost everything to the massive financial crisis.
MMM promised easy profit. You invest some money and get much more money back later on. Since there wasn't much to choose from, many people across the post-Soviet nations went all in, taking loans and selling their property to jump in early and get as much as they can from the magic MMM. Unsurprisingly to us, but quite surprisingly to MMM supporters, everything collapsed in a matter of months. 
Mavrodi and his scheme became folklore. Yet, two decades have passed since MMM, and apparently, somebody tries to pull off the same trick again. 
This feature is about Cashbery, a complex scheme of companies, promises, and mysterious public figures. Let's explore the inner workings of a scheme that took Mavrodi's legacy seriously.
Labyrinths of Vardanyan
According to the official website, Cashbery is a group of companies consisting of Microcredit Company Warsaw LLC, Cashbery LLC, and Cashbery Limited registered in the UK. But there are other companies as well:
Notably, Cashbery Limited and Сashbery International Limited are registered at the same address in London. Both companies have Artur Vardanyan as the CEO and secretary. Cashbery Group Limited and Cashberytrading Limited are also registered in London. According to the UK Registration Chamber, the CEO and secretary of both companies is Artur Vardanjan. Most likely these are two different transliterations of the same name, but there's more to it.
Artur Vardanyan, the one affiliated with Cashbery Limited, was allegedly born in June 1980. Artur Vardanyan, the head of Сashbery International Limited, however, was born in August 1983. The alleged CEOs and secretaries of Cashbery Group Limited and Cashberytrading Limited were both born in September 1981.
Maybe the head of Cashbery skips through time and space, or maybe several people with very similar first and last names have simultaneously and independently decided to launch their own companies with coinciding names. Another option: somebody tries to fool the British authorities.
Moreover, Cashbery Limited has 1 pound in share capital, while Сashbery International Limited has 1 billion pounds. Out of 1,000 issued shares only a single one was actually purchased by Vardanyan, but the other 999 remain unpaid. Nevertheless, British laws allow the issuance of unpaid shares for their subsequent sale.
Cashbery Limited Statement of Capital
Cashbery Limited Statement of Initial Shareholdings
Cashbery International Limited Statement of Capital
Cashbery Limited Statement of Initial Shareholdings
Cashbery Limited has been dissolved and its property and rights now belong to the British crown.
Cashbery Limited and Cashbery LLC are bound by an agency agreement as of December 11th, 2016. According to the agreement, the Russian company (Cashbery LLC) operates in the Russian Federation on behalf of and at the expense of the British company (Cashbery Limited). The head of Cashbery LLC listed in Russia's Unified State Register of Legal Entities (USRLE) is Roman Alekseevich Alekseev, who has made the initial capital contribution of 10,000 rubles (around $160 at the time of writing).
Curiously, between 2013 and 2018, the registered address of Cashbery LLC matched the address of a company called Microfinance Organization Cashbery LLC, also headed by Alekseev. He also appears to head the firms Veles LLC, Bet LLC, Stem LLC, and Ferrocom Service CJSC. According to SPARK-Interfax, the companies either have tax debts or haven't provided any financial statements.
Microcredit Company Warsaw LLC, registered in Moscow in June 2017, is headed by Vadim Vyacheslavovich Gerasimov, who contributed 50,000 rubles ($800) to the company's authorized capital. Notably, twenty days prior, in a Bashkortostan village, somebody created a legal entity called Cashbery Holding LLC, although there are no details about it on the USRLE website.
Cashbery operations weren't focused solely on Russia, though. Reportedly, in 2018, the company opened its 170th office in Kyiv, Ukraine. Yet, the official website has no mentions of the new office, while contacts of Cashbery mentors were to be found only in closed Telegram channels. 
When googled in Ukrainian, the search results page shows two Ukrainian websites called Cashbery that offer instant loans. The company behind these two websites, however, is called Financial Company Invest Finance LLC. Its beneficiaries are Karen Oganesyan, Karine Tumagayan, and Kartum Invest LLC. Oganesyan and Tumagayan are the founders of Kartum Invest LLC.
In January 2018, Financial Company Invest Finance LLC took part in electronic bidding for a land plot with cadastral number 8000000000:78:139:0055. According to the pre-trial investigation, the land has changed hands without proper approval from the authorities.
Note that the de facto addresses of Cashbery LLC and Cashbery Limited are located in Dubai, while the phone numbers are shown for Russian cities Moscow, Kazan, Rostov, and Yekaterinburg, as well as for Kazakhstan and Mexico.
Cashbery Limited and Cashbery International Limited are allegedly engaged in "undifferentiated production of private household services for their own needs," while Cashbery Group Limited and Cashberytrading Limited are investment companies.
As it is probably clear now, Cashbery is a true maze of limited liability companies.
An offer that should've been rejected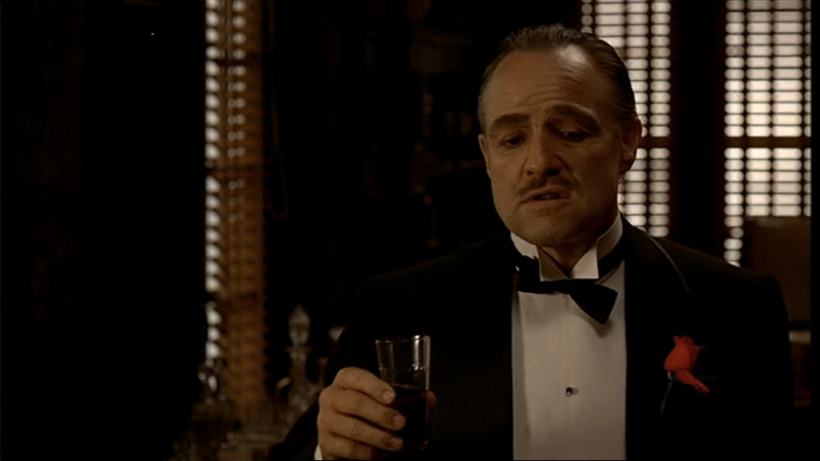 Under the slogan "With us it's simple and profitable," the company was offering investors to profit from a range of activities: microloans for individuals, loans for small and medium-sized businesses, loans collateralized with movable and immovable property, as well as cryptocurrency loans, cryptocurrency investing, and algorithmic trading.  
All the service packages had flashy names: Luxury, Premier, President-Partner, VIP-Partner, Emperor. Cashbery promised its investors astronomical profit: Luxury package implied 220% profit over 400 days from microloans, while those who could afford a minimal deposit of 500,000 rubles ($8,000) would have enjoyed a 300% profit over the same 400 days. Cryptocurrency investing and algorithmic trading were supposed to bring a 100% profit for 500 days as well as an upgrade to respective service packages. Cashbery's main page, however, mentioned 550% annual profit. At the same time, Cashbery offered options to gain interest on a daily basis.
The platform took deposits in rubles, euros, dollars, hryvnias, tenge, Bitcoin, and Ether. Moreover, the company allegedly had an insurance fund to ensure the extra security of investors' money. According to Vardanyan, the fund was later dissolved to pay off debts.
Meanwhile, Russia's central bank reported that the group of companies under the Cashbery brand doesn't have the necessary licenses or doesn't appear to show any real financial activity.
The case ended up in Russia's Ministry of Internal Affairs and the Prosecutor General's office. On October 12th, 2018, Cashbery ceased operations. Shortly afterward, on the 1st of November, the company proclaimed itself defunct. The respective statements were made in YouTube videos by a person calling themselves Artur Vardanyan. This identity, however, is doubtful at best.
Vardanyan, Vardanyan, and Vardanyan
Sergei Mavrodi once said that his face depicted on MMM tickets made people believe that he won't run away. Artur Vardanyan's YouTube videos were probably serving the same purpose. According to the BBC, some investors doubt the very existence of Artur Vardanyan. They believe the man who goes by this name is, in fact, Eduard Rezanov, a resident of Magnitogorsk born in 1988, who looks very much like the person in the videos in question.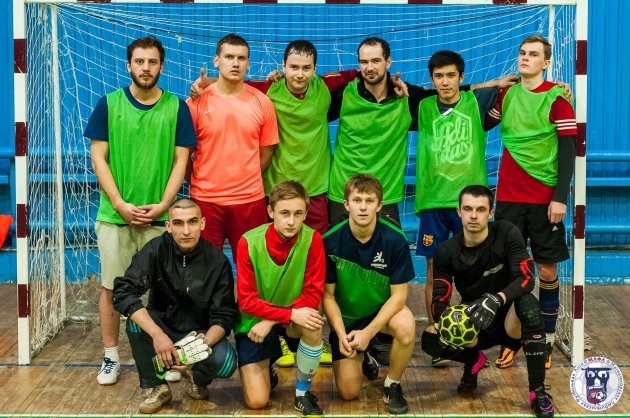 Eduard Rezanov (first one in the top row)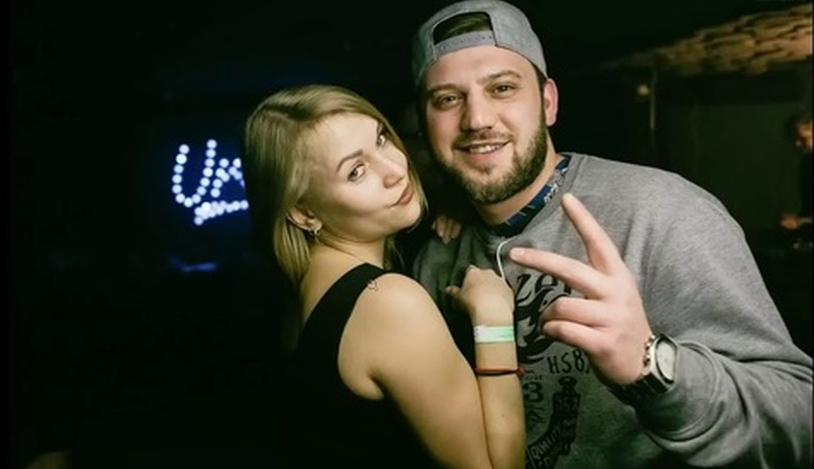 Eduard Rezanov
One of Rezanov's acquaintances told BBC that Eduard's job wasn't related to finance and that Eduard speaks differently from the man in the videos. He also hasn't seen Rezanov in a few years. Additionally, Rezanov allegedly starred in a music video of a local rock band. The band's leader Sergei Veremenko believes that Eduard is not the guy who could pull off such a complicated fraud and has nothing to do with the person in the Cashbery videos.
Yet, the BBC managed to find and talk to another acquaintance of Rezanov with different views. They believe that Artur Vardanyan looks and talks exactly like Eduard Rezanov. The acquaintance, though, opted to stay anonymous.
Keen YouTube users have found a photo of Rezanov in a club in Magnitogorsk. Importantly, the picture reveals a characteristic tattoo, which can also be found on Vardanian in one of his pictures.
It is impossible to say for certain if Eduard Rezanov is indeed the man who plays the role of Vardanyan. But it would be unwise to leave this idea out entirely.
Colossus
In one of his videos, Artur Vardanyan promised to reimburse only the verified users. Those who wish to keep their identity concealed were prompted to make a deposit for an equivalent sum in a new project called Global Decentralized Community (GDC).
Vardanyan promised to pay off a quarter of the debt with the platform's native cryptocurrency Cashbery Coin at $1.07 per coin. Unfortunately for the investors, the price of Cashbery Coin soon dropped by several orders of magnitude.
Artur stressed that users' debts will migrate to the new platform if the sum of debt to a user doesn't exceed 30,000 rubles ($480) or a user has withdrawn 90% of the money, regardless of the sum. Those who made their deposits via electronic payment systems or cryptocurrency platforms won't be able to get the money back yet, allegedly because Cashbery's accounts have been blocked there.
He also suggested selling Cashbery accounts along with the debts tied to them through a so-called "account exchange" soon-to-be-launched on the GDC platform.  
On November 12th, 2018, Cashbery websites were blocked by court order, as the information presented there was "misleading the consumers."
Vardanyan added that GDC will become the "colossus of the industry," and the whole story about Cashbery's fraudulent nature is made up by journalists. 
"The thing we are going to create will amaze the MLM industry and the entire humankind," he said. 
Whether driven by the hope for profit, plain desperation, or something else entirely, people keep investing in shady schemes. It seems surprising, especially after all the lessons people across the post-Soviet countries have had. 
But hey, what if it actually worked this time?
Written by Nick Schteringard
Follow us on Twitter and Facebook and join our Telegram channel to know what's up with crypto and why it's important.
Found a typo? Highlight text and press CTRL+ENTER
Subscribe to our Newsletter

<